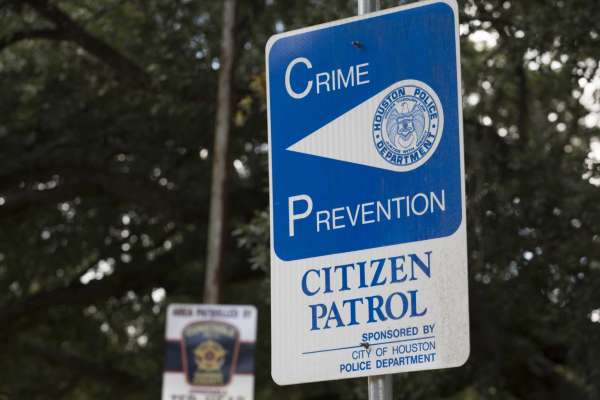 Lazybrook actively participates in the Citizen Patrol program through the HPD.
The Houston Police Department is committed in using volunteers to enhance the delivery of police service to the citizens of Houston through the department's Police Volunteer Initiatives Program (VIP). An important component of the Police VIP is the Citizen Patrol program.
The Houston Police Department is concerned about crime in the neighborhoods and communities throughout the city. In response, the Citizen Patrol program was established in an effort to bring the citizens and the police department together for a common goal, and that is to improve the quality of life by eliminating crime. The Citizen Patrol program is designed to provide a means for citizens to organize into patroller groups for the purpose of reducing crime in their community. Citizen Patrollers are the additional eyes and ears the police can count on to make Houston a safe place to live and work.
The Lazybrook Civic Club appreciates the continued support of our patrollers. Thank you very much for keeping a watchful eye on the neighborhood. You can see the impact you are making by viewing the most recent Security Updates published in our Newsletter.
We are always in need of more neighbors actively patrolling our streets. Just a few minutes a week can really make a big difference in keeping Lazybrook safe. Patrolling is as easy as driving or riding a bike through the neighborhood with a cell phone and calling in any suspicious persons or activities. We will train you, the hours are flexible to fit any schedule, and you are reimbursed for the cost of gas. Please Contact Us  if you are interested in becoming a part of the program.
Important Numbers
Emergency: 911
HPD Dispatch: (713) 884-3131
HPD Central Station: (713) 247-4400
HPD Central Station Citizen Patrol Liaison – L. Vieira 832-394-9904
Links