Pay your membership dues and donate to the Lazybrook Civic Club online via PayPal by clicking the links below.

Membership Dues are only $40/year

Additional Voluntary Donations

Alternatively, you may pay by check. Click the image below to print this form and mail your completed form and payment to the address below, or bring it with you to the next Civic Club Meeting.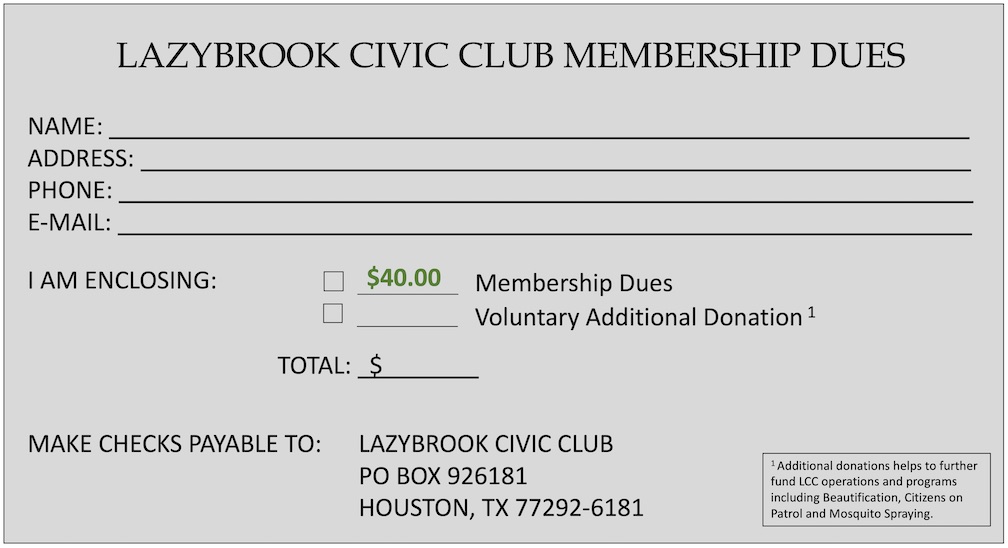 If you have questions about your membership dues, please contact Eddie Yarbrough, our membership chair at membership@lazybrook.org.